For most of us, the word 'addiction' shifts our attention toward drugs and alcohol.  While substance abuse is the most common dependency, there are other serious addictions as well.  One of the most common addictions, a side effect of modern society, is called 'plastic surgery addiction'.  It can be categorized into behavioral or process addiction in which an individual gets addicted to a specific behavior or procedure despite obvious negative results.  The level of their addiction is so high that they fail to see the debilitating consequences.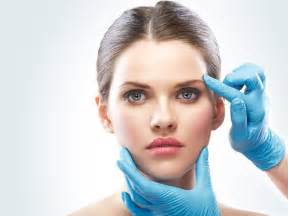 Plastic surgery addicts develop a mental obsession to change and modify their faces and bodies in order to be 'perfect'.  This can also stem from internal insecurities to look a certain way and their desires to fit their individual idea of what 'beauty' is.  It is important to note that not every individual who undergoes plastic surgery is an addict as such – a 'one-off' surgery to correct or modify something in their body does not mean they are addicted. Majority of the people who undergo cosmetic surgery, are satisfied with the result from just one surgical procedure.
Plastic surgery addicts suffer from mental or emotional issues – they repeatedly have surgeries and seek 'comfort' in plastic surgery as they consider it the only solution to their problems.  These people often realize that they have a problem but they do not see it as a psychological issue hence do not seek help.  The laws and regulations on cosmetic surgery are not limited at this stage, and the regulations differ from one country to another.  The number of procedures performed on one person depends on the discretion of the plastic surgeon; however if the patient has the desire to consent and the funds to cover the costs, then most surgeons may not be legally allowed to deny the surgery.  This is where the danger lies – there may not be a limit to this obsession as addicts continue to being operated on to their choice and satisfaction.
The foundation of this condition stems from the concept of beauty in this day and age – many people believe that being beautiful means looking like someone they idolize, whether it is a celebrity or a familiar face.  In their quest for perfection, plastic surgery addicts continue going 'under the knife' to modify their genetic features and once they are satisfied with the result of one modification they will find another reason to have another surgery.  We are all born with features that are in proportion with the surrounding features or the rest of our body.  The problem lies in the fact that, once we change one feature to the standard definition of 'perfect' then it may not be in proportion to the rest of the face or body.  Hence their focus then shifts onto another 'imperfection' that needs modification and this ends up in a vicious circle leading inexorably to a worsening of the situation with an unattainable solution.
People who often find flaws in themselves, with a desire to correct it, especially in areas where there are no flaws, suffer from a condition called Body Dysmorphic Disorder (BDD).  These people consider themselves to be 'ugly' even though they may be physically attractive.  Lack of confidence and a low self-esteem can be predisposing factors to – or products of – this condition as well.  In a world where cosmetic surgery is becoming readily accessible, the incidence of this addiction is on the rise.  Most plastic surgeons now offer easy payment methods such as interest free installments or finance options.  While this is helpful for those who correct genuine problems, it may serve as a fueling factor to those who are more prone to develop dependency for these procedures.
Medication coupled with therapy has proven to assist the psychological causes of this condition however it is important for them to identify it as a problem in order to seek proper psychiatric help.  People who undergo excessive surgeries often end up with permanent irreparable damage to their physical appearance, even though they were in search of obtaining 'perfection'.
It is important for us to remember that our imperfections make us unique and beautiful.
Dr Sarkaw Mohammad
Chiropractor
Hillcrest Spinal Centre
174 Cambridge Road, Hamilton
Ph: 021 100 7363