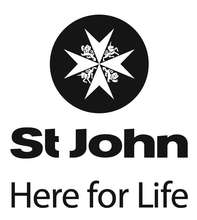 So, have you ever wondered who is on the other side of the phone when you call 111 in a medical emergency?
St John Ambulance of New Zealand is the primary ambulance service in New Zealand, providing emergency ambulance service to approximately 90 percent New Zealanders.  Wairarapa and Wellington are the two areas not covered by St John for emergency ambulance services; these are covered by the Wellington Free Ambulance. St John is a charitable organisation funded by the Ministry of Health, Accident Compensation Corporation (ACC) and District Health Boards (DHB) for 80 percent of its direct operating expenditure.  ACC is a no-fault injury cover system in New Zealand which provides injury cover to New Zealanders, as well as visitors, for a range of conditions.  Their role is to prevent injuries, provide assistance for people to get treatment for their injuries and to help those people get back to normal life activities as soon as possible.  The remainder of St John's funding is obtained from donations and fundraising (St John, 2016).  The summary of St John ambulance service presented below is sourced from the St John website (2016).
Responding to emergencies the aim of the St John ambulance service is to provide emergency medical care throughout New Zealand 24 hours a day and seven days a week, build resilient communities and support independent living (St John, 2016).  Their services include:
Transporting patients
Assisting police and fire services for medical cover
Arranging staff for air ambulances
Monitoring medical alarms
Providing First Aid at events
Organising youth programmes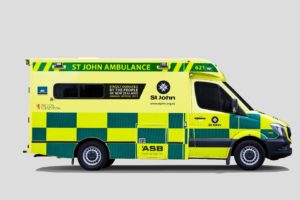 St John is responsible for First Aid Training, medical alarms, youth programmes and event management even in areas not covered by its emergency ambulance services.  St John ambulance service attends to around 330, 000 emergency call outs and 400, 000 people every year.  They have 600 operational ambulances which travel more than seventeen million kilometres per annum.
In New Zealand there are two different services provided by the ambulance – patient transfer service and front-line ambulance service.  Front-liners include Ambulance Officers (AO), first aid staff, ambulance communications centre staff who respond to the 111 calls, managers of the ambulance stations, support staff, community volunteers and youth leaders.  The front-liners are made up of volunteers and paid staff – both appropriately trained.  Volunteers perform the normal duties of a paid AO.  They help make up the front-line ambulance staff, with a mix of skills, i.e. from first responder, basic life support through to intermediate and advanced levels.  Some large areas, such as Auckland, must have minimum of two paid staff on emergency ambulance.  Some volunteers also work on patient transfer services and assist at event services such as rugby games.
There are approximately 205 ambulance stations throughout New Zealand.  The stations are organised by region (each having a regional office), and all regions are overseen by the headquarters. At 'local' level each station has a manager (who is also trained and has worked previously as an AO).  The station manager is responsible for the day to day shift management of operations at the station including organizing station resources (staff, vehicles and facilities), ordering all necessary products (uniforms, drugs, cleaning and stores) and staff training and monitoring.  Their role is to ensure that all staff complies with St John policy, Standard Operating Procedures (SOP) and occupational health and safety practises.  They report to the Territory Manager and District Operations Manager to keep them informed about all issues and successes ensuring all station resources are maintained, plans are developed and implemented and to conduct and complete performance reviews.  If an AO experiences injury at work, or has acquired an injury or illness that affects their work, they are expected to report this to the station manager.  A key element of the role of the station manager is to recognise, identify, and resolve issues around the station and maintain a positive relationship with staff, stakeholders and consumers.
St John is a charitable organisation and it is imperative that we donate our time and money to ensure that this prestigious ambulance service is always running at the frontline of medical response throughout New Zealand.  Visit http://www.stjohn.org.nz/ to donate today and make a difference.
Dr Sarkaw Mohammad (Chiropractor)
www.hillcrestspinal.co.nz